Copper Flanges Supplier & Exporter
Exporter, Supplier, Manufacturer & Stockist Of Top Quality Copper Flanges. We Export & Supply Copper Flanges To Saudi Arabia, Kuwait, Jordan, Iran, Qatar, Italy, Sudan, Bangkok, Kenya, Tanzania, New Zealand, Dubai, Australia, Thailand, Indonesia, Morocco, Chile, USA, France, Brazil, Europe, Etc.
Copper Flanges Manufacturer & Stockist
Solitaire Overseas Manufacture & Stock High-Quality Copper Flanges. We Have A ready Stock Of Copper Slip On Raise Face Flanges ,Copper Blind Raise Face Flanges, Copper SWRF Flanges, Copper BLRF Flanges, Copper Industrial Flanges Copper Slip On Flanges, Copper Socket weld Flanges, Copper Blind Flanges, Copper Lap Joint Flange, Copper Orifice Flanges, Copper Long Weld Neck Flanges, Copper Ring Type Joint Flanges, Copper Spectacle Blinds Flanges, Square Flanges, Copper Threaded Flanges, Copper WNRF Flanges, Copper SORF Flanges, Copper Forged Flanges, Copper Plate Flanges, Copper ASME Flanges, Copper Weld Neck Flanges, Copper Flat Flanges, Copper Reducing Flanges, Copper Screwed Flanges, etc.
Slip-On Raised Face Copper Flange, Blind Raised Face & Welded Neck Raised Face Copper Flanges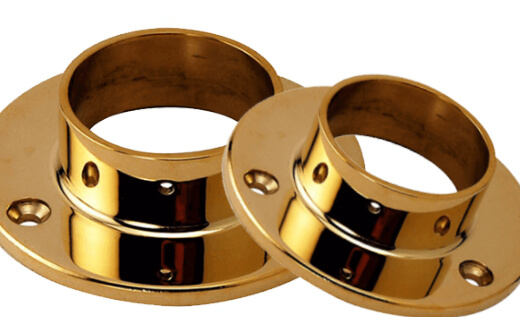 Screwed Or Threaded Copper Flanges, Spectacle Blind Copper Flange, & Plate Copper Flanges
Solitaire Overseas Offers Copper Flanges At Lowest Prices With Highest Quality. We Supply Copper  Screwed/Threaded Flanges, Spectacle Blind Flanges & Plate Copper Flange All Over The World. We Manufacture Copper Flange Of OD 6 MM UPTO 300MM. Our Flanges Are Defect Free & Are Made According To Clients Requirements. We Even Offer Customizes Sizes For These Flanges On Demand To Serve Our Clients Better.
Ring Type Joint Copper Flange, Copper Orifice Flange, Copper Reducing Flange Exporter
Copper Flanges Standard Specifications
| | |
| --- | --- |
| STANDARDS: | Material can be manufactured as per BS, ASTM, DIN, EEUMA, GOST, JIS or any other international specification as per clients requirement. |
| OD: | 6 MM UPTO 300MM |
| CLASS: | 150 LBS, 300 LBS, 600 LBS, 900 LBS, 1500 LBS, 2500 LBS |
| LENGTH: | Single Random, Double Random, Cut Length |
2″ Copper Flanges, 3 Inch Copper Flanges, 4 Inch Copper Flanges & Copper Pipe Flanges Exporter & Supplier
Solitaire Overseas Is A Leading Supplier Of 2 inch, 3 inch & 4-inch Flanges. We Export & Supply Copper Flanges Of Different Sizes & Grades According To The Requirements Of Our Customers. We Specialise In Exporting 2 Inch Copper Flange, 3 Inch Copper Flange, 4 Inch Copper Flange & Copper Pipe Flange, Copper Wall Flanges, Etc.